研究業績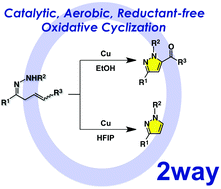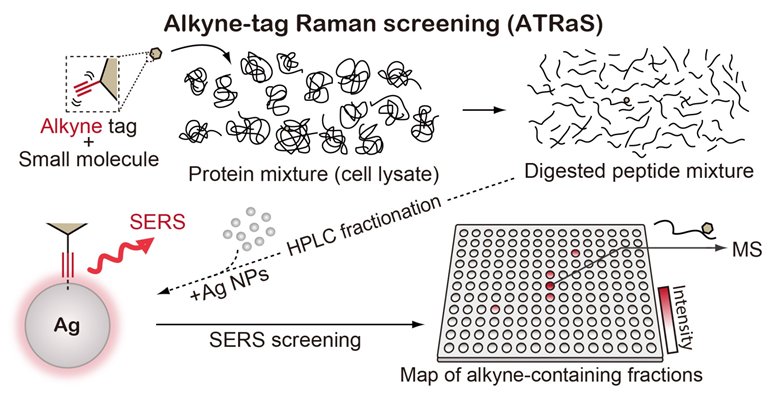 Identification of Nitrogen Signaling Factors that regulate adaptive nitrogen metabolism in fission yeast
Xiaoying Sun, Go Hirai, Masashi Ueki, Hiroshi Hirota, Qianqian Wang, Yayoi Hongo, Takemichi Nakamura, Yuki Hitora, Hidekazu Takahashi, Mikiko Sodeoka, Hiroyuki Osada, Makiko Hamamoto, Minoru Yoshida, Yoko Yashiroda
Scientific Report 2016, 6, 20856.


Dual function of coronatine as a bacterial virulence factor against plants: possible COI1–JAZindependent role
Syusuke Egoshi, Yousuke Takaoka, Hiroaki Saito, Yuuki Nukadzuka, Kengo Hayashi, Yasuhiro Ishimaru, Hiroyuki Yamakoshi, Kosuke Dodo, Mikiko Sodeoka, Minoru Ueda
RSC Adv. 2016, 6, 19404–19412.
A Platinum-Catalyzed Friedel-Crafts-Type C-H Coupling-Allylic Amination Cascade to Synthesize 3,4-Fused Tricyclic Indoles
Yuta Suzuki, Yuito Tanaka, Shun-ichi Nakano, Kosuke Dodo, Natsumi Yada, Ken-ichi Shinohara, Kazuko Kita, Atsushi Kaneda, Mikiko Sodeoka, Yasumasa Hamada, Tetsuhiro Nemoto
Chem. Eur. J. 2016, 22, 4418-4421.

Dual-Polarization Raman Spectral Imaging to Extract Overlapping Molecular Fingerprints of Living Cells


Liang-da Chiu, Almar F. Palonpon, Nicholas I. Smith, Satoshi Kawata, Mikiko Sodeoka, Katsumasa Fujita
J. Biophotonics 2015, 8, 546-554.
Novel Raman-tagged sphingomyelin that closely mimics original raft-forming behavior
Jin Cui, Shigeru Matsuoka, Masanao Kinoshita, Nobuaki Matsumori, Fuminori Sato, Michio Murata, Jun Ando, Hiroyuki Yamakoshi, Kosuke Dodo, Mikiko Sodeoka
Bioorg. Med. Chem. 2015, 23, 2989-2994.
Saccharothriolides A-C, Novel Phenyl-substituted 10-Membered Macrolides from a Rare Actinomycete Saccharothrix sp.
Shan Lu, Shinichi Nishimura, Go Hirai, Masashi Ito, Teppei Kawahara, Miho Izumikawa, Mikiko Sodeoka, Kazuo Shin-ya, Toshio Tsuchida, Hideaki Kakeya
Chem. Commun. 2015, 51, 8074-8077.
Molecular imaging of live cells by Raman microscopy
Almar F. Palonpon, Mikiko Sodeoka, Katsumasa Fujita
Curr. Opin. Chem. Biol. 2013, 17, 708-715.
Iron-catalyzed trifluoromethylation with concomitant C-C bond formaiton via 1,2-migration of an aryl group
Hiromichi Egami, Ryo Shimizu, Yoshihiko Usui, Mikiko Sodeoka
Chem. Commun. 2013, 49, 7346-7348.
Development of bis-unsaturated ester aldehydes as amino-glue probes: sequential double azaelectrocyclization as a promising strategy for bioconjugation
Katsunori Tanaka, Yuka Nakamoto, Eric R. O. Siwu, Ambara R. Pradipta, Koji Morimoto, Takeshi Fujiwara, Suguru Yoshida, Takamitsu Hosoya, Yuki Tamura, Go Hirai, Mikiko Sodeoka, Koichi Fukase
Org. Biomol. Chem. 2013, 11, 7326-7333.
Contribution of Cage-Shaped Structure of Physalins to Their Mode of Action in Inhibition of NF-kB Action
Masaaki Ozawa, Masaki Morita, Go Hirai, Satoru Tamura, Masao Kawai, Ayako Tsuchiya, Kana Oonuma, Keiji Maruoka, Mikiko Sodeoka
ACS Med. Chem. Lett. 2013, 4, 730-735.
CDC25A-inhibitory RE Derivatives Bind to Pocket Adjacent to the Catalytic Site
Ayako Tsuchiya, Miwako Asanuma, Go Hirai, Kana Oonuma, Muhammad Muddassar, Eri Nishizawa, Yusuke Koyama, Yuko Otani, Kam Y. J. Zhang, Mikiko Sodeoka
Mol. BioSyst. 2013, 9, 1026-1034.